The Situation
Rent to own customers are inundated with marketing that is price driven and product focused. Nothing is memorable or unique. Aaron's was facing an identity crisis as their current customer base was aging out and new customers were not only unfamiliar with the brand, but unclear about the benefits of rent to own.
Our Approach
After doing a competitive audit, we realized the rent to own space was begging for emotion, fun, and connection. The advertising was tactical, with no reason to make a buying choice aside from price. We needed people to remember the Aaron's name, and we needed people to simply pay attention. Introducing The Aa-Team, led by none other than Mr. T himself.
Services
CAMPAIGN STRATEGY
MESSAGING
CAMPAIGN LOGO & IDENTITY
PRINT & DIGITAL
TV & RADIO
OUTDOOR
IN-STORE
ENVIRONMENTAL
INTERNAL MARKETING
Solution
With little uniqueness in the industry, Aaron's has the "Aa" in their name to claim. Our campaign takes ownership of their "Aa" as a visual hook. With modified key words such as "Aawesome," "Aamazing," "Aappliances" and more, we were able to give an additional level of credence to the name Aaron's as we introduced The Aa-Team to our customers. Led by Mr. T, of the famed 1980s television series, "The A-Team," The Aaron's Aa-Team busts into the lives of people dealing with less-than-ideal circumstances when it comes to purchasing appliances, electronics, or furniture. Whether their TV is on the fritz, their fridge is no longer cool, or their sofa is showing its age, Aaron's and The Aa-Team is here to save the customer. We worked with Aaron's leadership to create a national campaign which included television and radio spots, billboards, truck wraps, in-store signage, direct mail, posters and an internal launch video. We collaborated with their in-house designers and digital partners to create a consistent campaign experience along all fronts.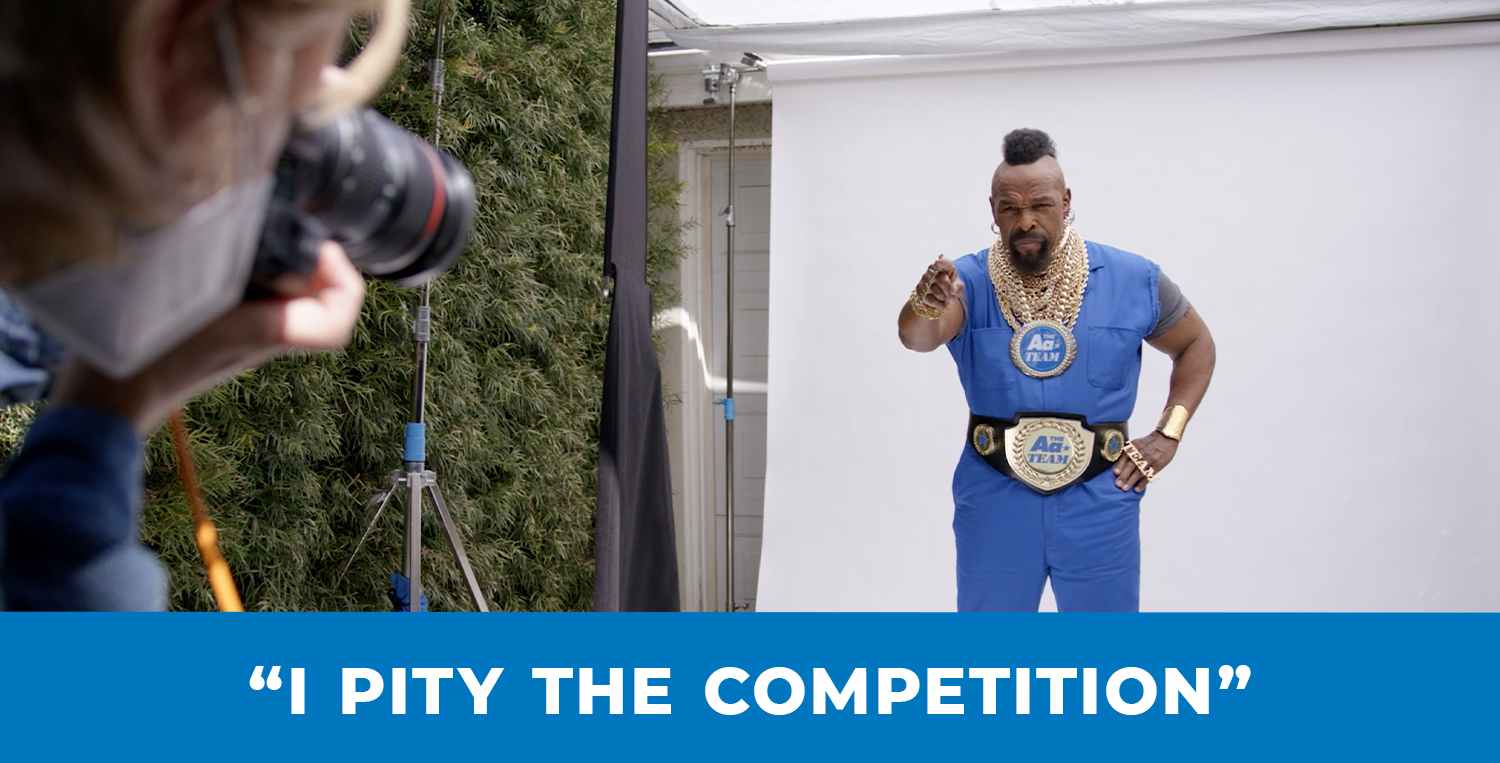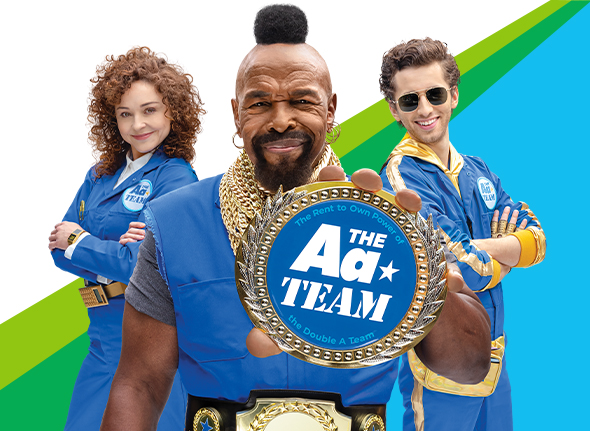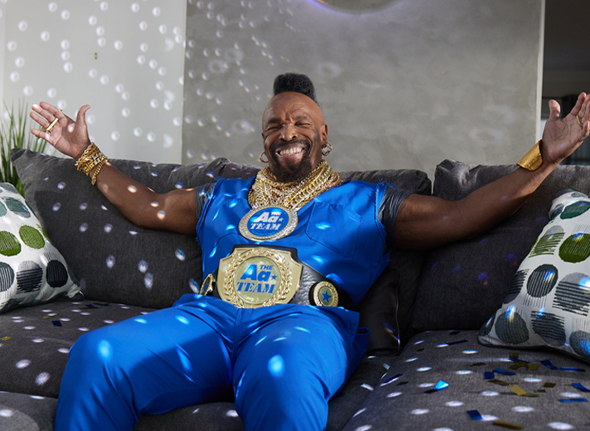 "Over the years, Aaron's has had many relationships with large agencies around the U.S. They did great work, but as one would expect with larger agencies, they can get expensive and communication can be cumbersome with the internal levels you have to navigate to get work completed.
As many brands are experiencing today, you have to be nimble to survive. Because of this, for our most recent campaign, we made a conscious decision to seek out a local, nimble creative team that didn't specialize in one deliverable, but could help us bring our whole marketing campaign to life.
Not only was Reckon able to execute all the moving parts we needed, but they were able to do so ahead of schedule, more cost-efficiently, and without the red tape and hurdles we commonly incurred with our agencies in the past."
TOM CAREY • AARON'S
CMO