The Situation
Before 2018, if someone in Georgia was recommended to see a memory specialist, the average wait was 16 months. The lack of accurate and timely diagnosis was costing our state nearly two-billion dollars a year in unnecessary medical expenses. To address this problem, the Georgia Legislature funded a program, managed by Emory, to connect people to the diagnosis and care plans they desperately needed. Emory engaged us to help name, brand and market this new program.
Our Approach
Partnering with key leadership and a network of specialists, we dug deep into the landscape of Alzheimer's and dementia support… or lack thereof. We identified the need for a brand that was authoritative, real and trustworthy. This insight led us to create a brand that guides patients and care partners while helping Primary Care Physicians provide their patients with the specialized care they required.
Services
BRAND STRATEGY
NAMING
MESSAGING
LOGO DESIGN
BRAND IDENTITY
ICON DESIGN
PRINT COLLATERAL
WEBSITE
VIDEO
ANIMATION
Solution
In the first year we helped name, brand and create foundational marketing materials to build awareness among Doctors, Nurse Practitioners, Care Partners and the citizens of Georgia who may benefit from Georgia Memory Net's expertise. We created the logo, style guide, marketing collateral, website, social presence, thought leadership, paid digital awareness campaigns, launch video, trade show booth designs, mobile app and a brand activation playbook. In 2019, the first five Memory Assessment Clinics opened and are now connecting those in need with the accurate diagnosis and customized care plans they deserve.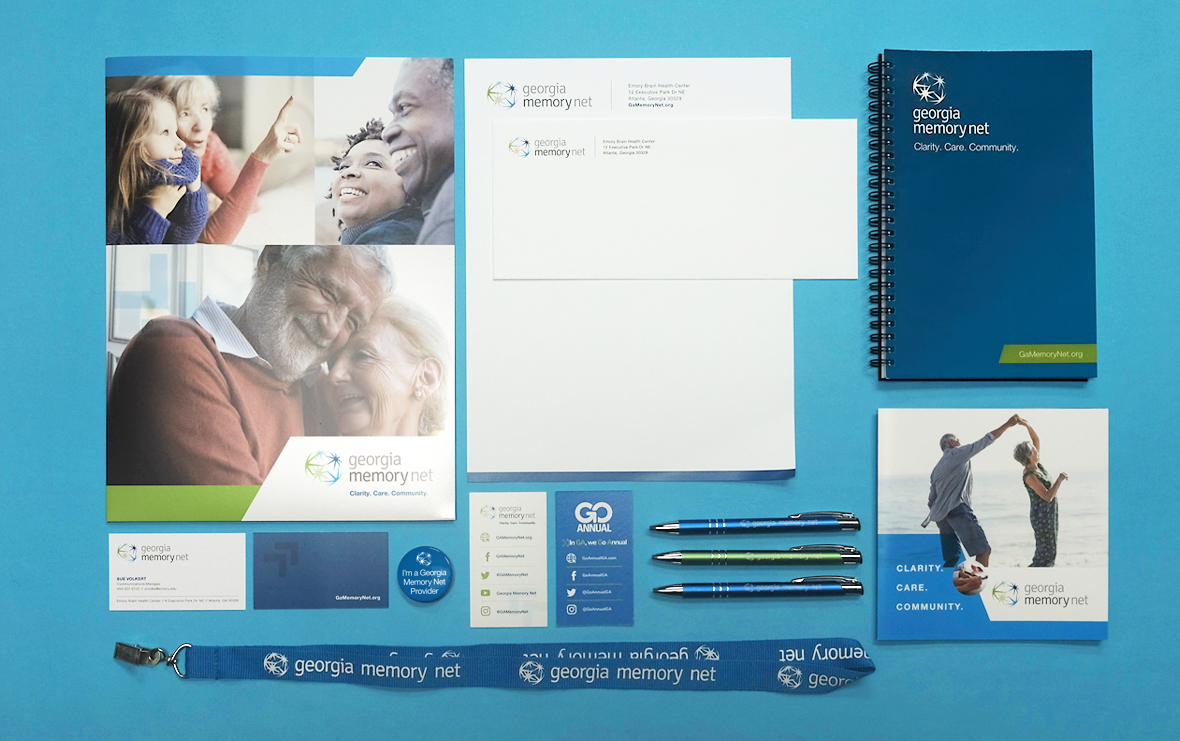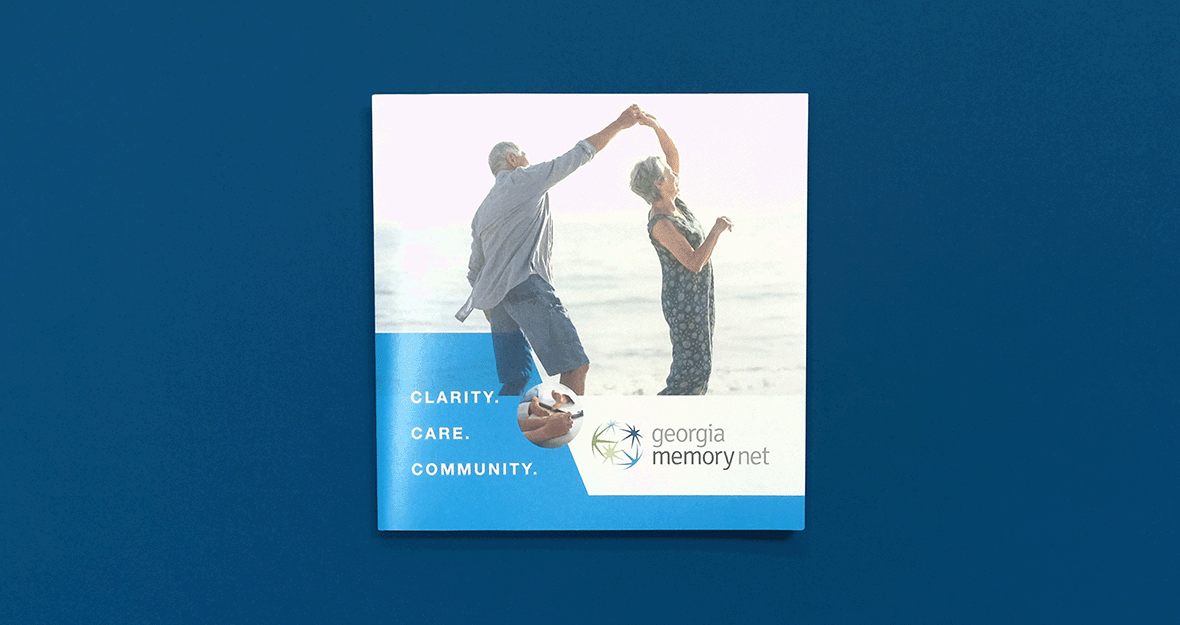 "Working with Reckon has provided us the partnership we really needed to get this program off the ground. Their ability to work on all aspects of our branding and marketing needs really allowed us to focus on the logistical needs of the program, and we know they will be a valuable asset moving forward as we grow."
SUE VOLKERT • GEORGIA MEMORY NET
Marketing/Communications Manager