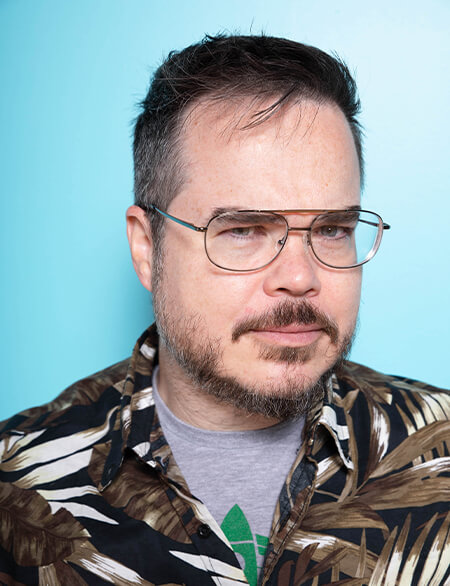 Travis Sharp
Creative Director
Originally from Nashville, Travis is a lifelong creator. His obsessions with drawing, writing, music, and performance convinced him at a young age that advertising was the industry to bring them all together. A graduate of the world renowned Portfolio Center, he's brought his Creative Direction to firms in London, New York, and Atlanta. Travis can't stop creating when he's not at Reckon—in his free time he's an improv comic, actor, and playwright.
Creative passions
Improv comedy, playwriting, guitar, painting, tabletop roleplay gaming.
New thing I'm learning
Virtual reality marketing.
Next thing I'm curious about
Hidden skill
Songwriting. I've written jingles for dozens of brands and have three albums on Spotify.
Favorite life hack
Write copy like you're writing to a friend. It will sing!
Favorite thing about the South