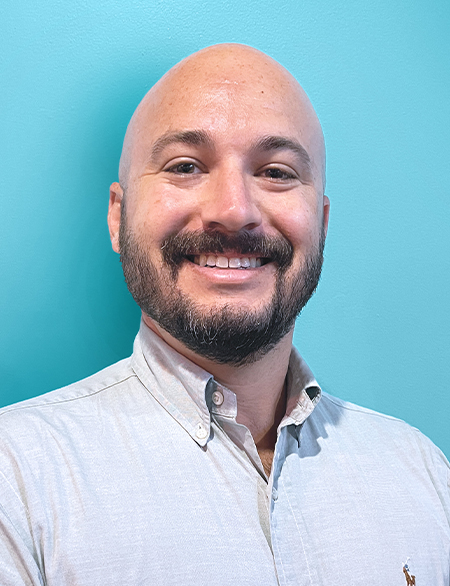 Robert Yanks
Senior Group Account Director
Since graduating from the University of Florida with a degree in Advertising, Robert has built brands, created marketing plans, and managed integrated multi-channel campaigns for clients in a wide range of industries. After working in Florida, North Carolina, Tennessee, and even Israel, he settled down in Atlanta after falling in love with Shrimp and Grits, Chicken and Waffles, and oh yea… his beautiful wife, Katy. When he's not tethered to a laptop, Robert can be found taking a hike, kicking a soccer ball, playing board games, and watching Ms. Rachel with his two-year-old son, Rhys.
Creative passions
Music, photography, and writing.
New thing I'm learning
Power tools and woodworking.
Next thing I'm curious about
Coffee – my addiction has led to the purchase of an espresso machine and the desire to become a barista.
Hidden skill
Karaoke, with a specialty in AC/DC, Queen, and Ludacris.
Favorite life hack
Using baby powder to get sand off of your skin at the beach… works great on the hands of toddlers that enjoy eating fistfuls of sand (unfortunately, I know this from experience).
Favorite thing about the South
The food, weather, and nature.