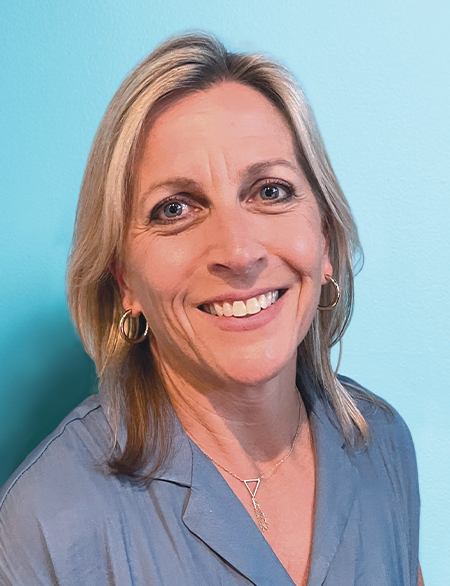 Kelly McLoughlin
Controller
Born in St. Louis, but moved to Florida at age 5, Kelly is a true Floridian at heart. She graduated from the University of Florida (Go Gators!) with a degree in Accounting, moved to Atlanta to begin her career with Arthur Andersen & Co. From there she has pivoted her career a few times to include 10+ years with a public company and the last 15+ building her own business. She shares her life with her husband and lifemate of 30+ years, three boys, ages 20, 16 and 14, and their dog, Guinness. Outside of the home, her happy place is anywhere there is water and sun.
Creative passions
Tennis, painting (as in rooms, not artwork – I love the major impact it has on changing a room entirely), charcuterie boards, hiking, sunsets.
New thing I'm learning
Pickleball. Scuba diving is next on my list.
Next thing I'm curious about
My kids as adults, the Galapagos Islands.
Hidden skill
Not much hidden about me – I'm pretty much "what you see is what you get."
Favorite thing about the South
In every encounter, people wave to each other. We have traveled all over the world and my kids always comment when people don't smile and wave in other cities. Truly a southern uniqueness.