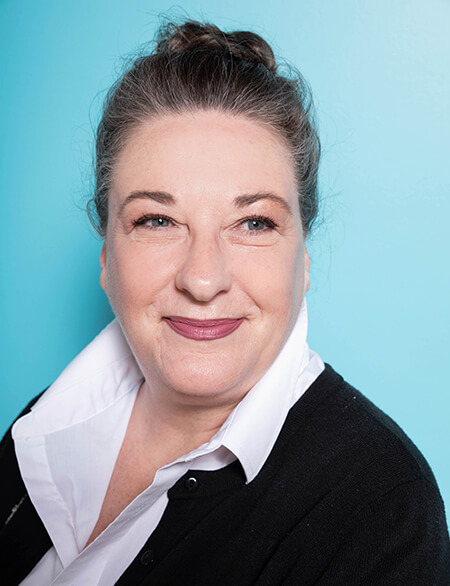 Dawn Gahan
Traffic Manager
After putting her art history degree to use at The Baltimore Museum of Art, Dawn took a job at a fledgling Charm City ad agency as traffic manager, office manager and print production manager. Since then, she's managed or consulted with traffic at agencies from Orange County to Chicago, finally landing in Atlanta. Dawn lives in a wannabe English Country Cottage — lovingly referred to by friends as Chateau Gahan — with her Old English Sheepdog, Gideon. Dawn has a married daughter living in Nashville whom she visits with as often as she can.
Creative passions
Oil painting, crafting, reading, thrifting.
Next thing I'm curious about
Exploring Maine and Prince Edward Island.
Hidden skill
Though I'm very social, I've mastered the art of being alone. I love going to restaurants, concerts, and movies alone!
Favorite life hack
Keep two clothes hampers, one for lights and one for darks. Laundry is much easier when you don't have to sort!
Favorite thing about the South