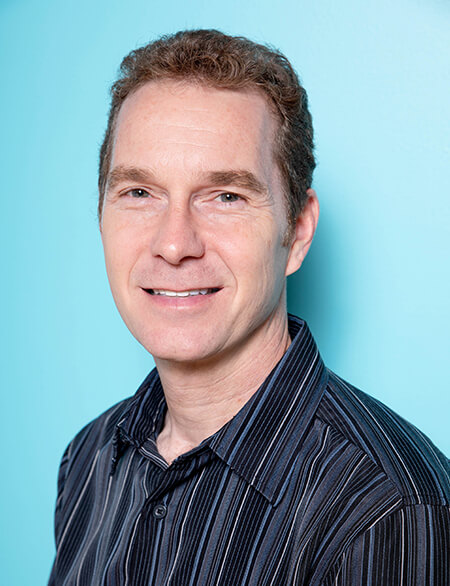 Dana Mabey
Partner, Design Director
Though born in Cleveland, Ohio, Dana is a naturalized Georgian (he's lived in Atlanta since he was two). Dana enjoys all things outdoors related—rock climbing, kayaking, caving, fishing, and mountain biking to name a few. Dana attended the Art Institute of Atlanta and has honed his skills at Atlanta agencies ever since. He is a second generation creative—his dad made a big impact on the Atlanta creative scene in the 70s–inspiring Dana to found Reckon. For Dana, every Friday night is triple date night with his wife, two adult children, and their significant others. Family first!
Creative passions
Woodworking, home renovation remodeling, repair of anything mechanical.
New thing I'm learning
How to enjoy being an empty nester.
Next thing I'm curious about
Mountain biking through Canada.
Hidden skill
Racing—I love mud runs, adventure races, mountain bike enduros, etc.
Favorite life hack
Peel a banana from the butt-end. It's so much easier and doesn't squash the fruit.
Favorite thing about the South
The weather and sweet tea.