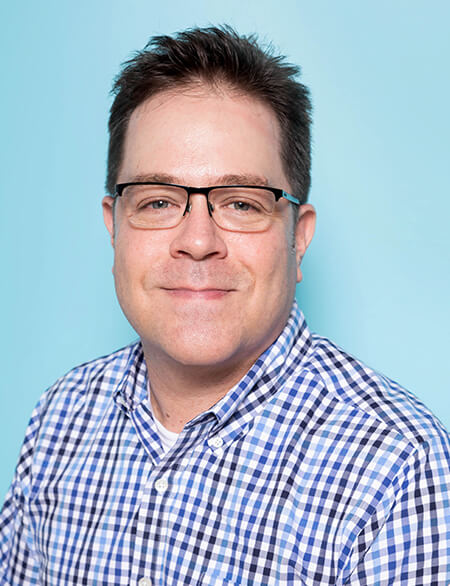 Andy Suggs
Partner, Creative Director
Born and raised in Atlanta, Andy started solving visual problems as a high school sophomore by helping the Roswell Hornet cheerleaders concept and design football banners. Andy graduated from UGA in 1997 and became a Partner at Reckon in 2004. His goal is to build a company where creatives can grow and flourish alongside their clients. Andy lives in Roswell with his wife, son, two dogs, a cockatiel, and a few dozen koi. He can often be found fishing down the street from his house (don't tell the koi) or getting crushed on Xbox by his son.
Creative passions
Photography, maintaining my koi pond, and collecting classic toys.
Next thing I'm curious about
Painting. The lack of control freaks me out (yes, I know that is what they call a "tell").
Hidden skill
I grill a damn good steak.
Favorite life hack
Add a spoonful of low-fat Greek yogurt to make fluffier scrambled eggs.
Favorite thing about the South
Growing up going to Lake Lanier with my Grandparents. You can't beat a day of swimming that ends with a homemade dinner of fresh-caught fried Brim, hush puppies, potato salad, and sweet tea.