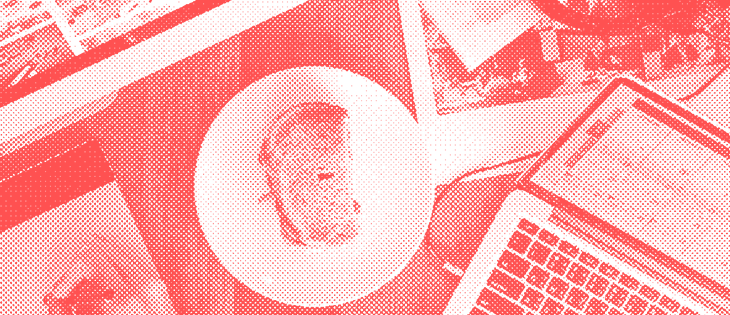 Looking to hire an
Art Director
As an Art Director, you will take part in creating designs for a wide range of clients, including brand identity development, print materials, digital collateral and environmental graphics. You will actively contribute to design concepts and execution of projects, providing both design and technical skills. This role requires multi-tasking and the ability to wear multiple hats. In this role, you will collaborate daily with our design and strategy teams.
A good fit for this position would describe themselves as:
Confident, but not cocky
Comfortable asking questions
Okay with making mistakes and understands how to learn from them
Positive and looks to inspire others around them
A multitasker with strong time-management skills
Having strong communication skills, both written and verbal
Able to accept constructive feedback, creative direction, and can pivot when needed
Collaborative and open to various perspectives
Able to think strategically when generating creative ideas
Excited about being part of and having a voice in a growing agency
Endlessly curious and open to learning something new when the opportunity arises
Genuinely interested in branding and design, and takes initiative to stay up-to-date on design trends and the creative industry in general
What you'll do: 
Conceptualize and collaborate with the brand strategy team and design team to ensure inspiring and creatively powerful work
Design logos and brand identity systems based on a brand strategy, defined through brand guidelines, and expressed across multiple touchpoints (print, digital, environmental, etc.)
Embrace strategic design thinking to guide decision making, and can see beyond personal bias and design preferences
Design a variety of brand touchpoints from concept to completion, collaborating with the design team when possible
Spec printing and paper, and prepare final files for print & production
The requirements of this position include:
At least 3 years of design experience in a creative agency or as part of an in-house creative team
Proficient in industry-standard applications — Photoshop, InDesign, Illustrator
Experience with Figma, MailChimp, PowerPoint and/or Web Design is a plus
Ability to embrace collaboration, but can also get shit done when needed
Experience designing visual brand identity systems
Capable of working in a range of contexts — e.g. print, digital, environmental
Able to clearly articulate design concepts to clients and teammates, both written and verbal
Capable of multi-tasking and being a self-starter
Highly detail oriented
Comfortable working in a dog-friendly environment
Benefits:
15 days paid time off/year (increases with tenure)
Work from home opportunities (increases with tenure)
2 personal passion days/year (days off on our dime to do something that inspires you; also increases with tenure)
401k with employer match
Employer supplemented healthcare plan including medical, vision and dental
Provision for, or reimbursement of mobile phone service
Company-sponsored professional development / continuing education
Performance and referral bonuses
Dogs are welcome!
This is a full-time salaried position. You will be expected to work on-site at our Peachtree Corners office. Work from home days are available and increase with tenure.
Reckon is committed to creating an inclusive employee experience for all. Regardless of race, gender, religion, sexual orientation, age, disability, or if you're parenting the next generation of innovators, we firmly believe that our work is at its best when everyone is free to be their most authentic self.