Around Reckon
2nd Annual Art in the Treehouse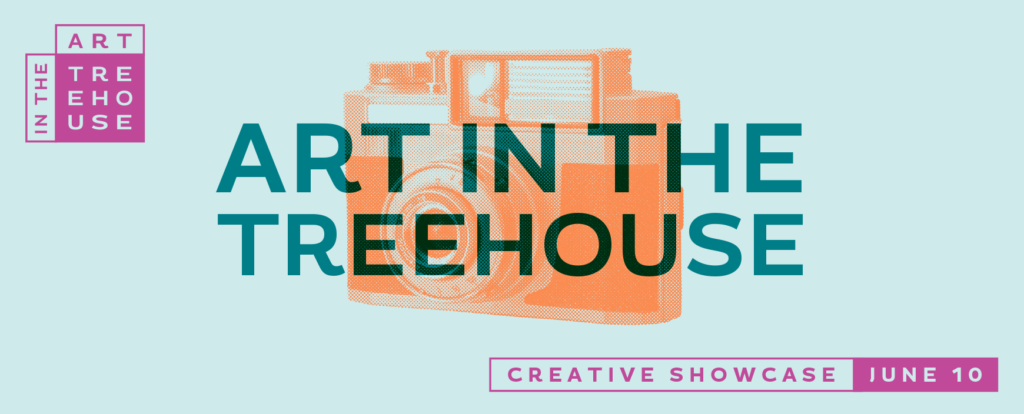 Art in the Treehouse is a one-day exhibition showcasing the creative pursuits of Reckon Branding's friends and family.
We're back for our second annual artist showcase, Art in the Treehouse, where we transform the Reckon Branding office into a gallery for the sole purpose of celebrating the creative pursuits of our friends and family. Our community is full of talented artists—professionals and novices alike—who haven't had a chance to showcase their work. We're here to give artists the opportunity to put their work on display and share it with a wider audience.
Join Us Saturday, June 10th!
Open Gallery Hours 2-5pm • Free Admission
Event Details
Saturday, June 10, 2023
Open Gallery Hours: 2pm – 5pm
Free Admission. Please RSVP for the event to help us plan for food & beverage.
Complimentary refreshments and light snacks will be available.
Casual attire, open to all ages
Unique pieces of art will be available for purchase. All sales will go directly to the artists. For artwork purchases, only digital payments will be accepted (i.e. PayPal, Vemno, etc). All purchased artwork can be taken home at the end of the event at 5pm. This is to ensure pieces are showcased throughout the event. Alternate pickup dates can be coordinated at the time of purchase if needed.
This event takes place indoors. Please do not attend if you feel sick or have flu-like symptoms. Masks are optional.
Getting Here
The Reckon Branding office is located minutes from historic downtown Norcross. The address is 3000 Langford Road NW, Building 700, Peachtree Corners, GA 30071, located inside the Executive Village Office Condominium complex. Building 700 is located in the back right of the complex between Buildings 500 & 600. All parking spaces within the complex are available for use, unless marked with a cone.
Art in the Treehouse 2022
Our inaugural event in 2022 featured 38 works by 15 artists. We transformed our office space into an art gallery for visitors to enjoy artwork as well as some food & beverage.
---
Subscribe to our email list for updates about Art in the Treehouse
---
—FAQs—
Who will be attending the show?
Art in the Treehouse attendees are mostly friends, family, clients, and partners of Reckon Branding. However, the event is open to the public, and inviting your friends is encouraged!
Can I come, even if I don't know anyone at Reckon Branding?
Absolutely! This is an open event for anyone to enjoy an afternoon of art!
Can I bring a friend?
Of course you can, just be sure to RSVP for them too. Spread the word, and share this invitation!
What if I want to come but forget to RSVP?
Last-minute attendance without an RSVP is okay. We are using RSVPs to help plan for refreshments, but it is not required for entry.
Are children allowed to attend?
This is a family-friendly event, so feel free to bring the kids. Last year some of our featured artists were children, so there will be something for everyone to enjoy.
Will I be able to purchase the artwork on display?
Yes. Our exhibiting artists have been given the option to sell their artwork. Some, but not all pieces, will be available for purchase. All proceeds go directly to the artist. Only digital payments will be accepted (PayPal, Venmo, etc)
More questions?
Email Dawn at production@reckonbranding.com for any questions.